LSR
Game solo-developed in one day for the
Defend your green cube from the enemies.

You can only use one laser at time, change it with the button next to the green cube.
Controls:
Mouse Left -> movement.
Hold Mouse Right next to Stick - > Grab stick. // Withdraw -> Place stick
Click Mouse Right next to Button -> click button.
R to reload level.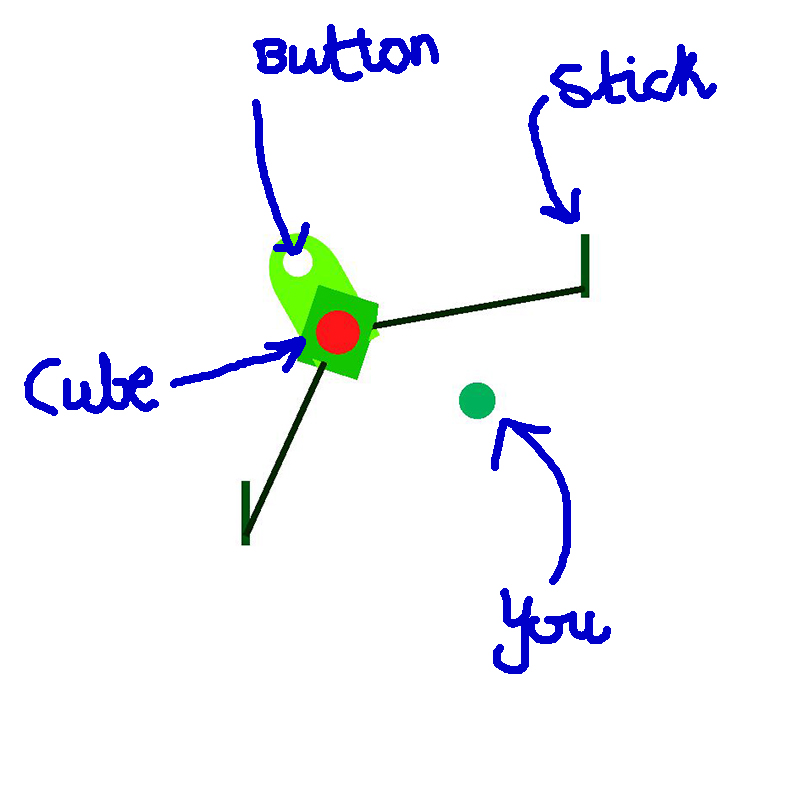 Right now the game is "unwinnable" it will keep getting harder, adding a cube for each level won, and having to defend a bigger space.
Also there is a bug when you complete the first level right now... It's just a line of code to solve it but it's may bad, my apologies!